The Eva Longoria Foundation
Description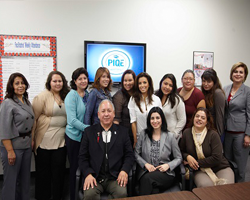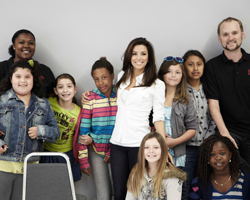 The foundation that was created by the actress, philanthropist and activist Eva Longoria aims to empower Latina women in the United States, helping them to reach their potential through education and entrepreneurship. To this end, it supports programs that help Latinas to get the best results in school and improve their access to college.
Thanks to donations, the Eva Longoria Foundation has developed educational and entrepreneurial programs to improve the lives of Latin Americans and their families in the US.
With training programs for families, parents are taught how to help their children succeed in school. Data shows that parental involvement plays an important role in the educational development of their children. When parents graduate from this course, 90% of their children graduated from high school, compared with 62% to the contrary in Los Angeles.
The Foundation has identified the factors that are needed for the correct development of the Latino community. Primarily, involvement of parents in education, high-quality learning in mathematics at an early age, involvement in extracurricular activities and financial aid.
Microcredit program for entrepreneurs: Latina women in the United States are particularly entrepreneurial, business undertaking at a rate eight times higher than that of a man in the United States. To improve this situation, the Eva Longoria Foundation is providing low-interest microloans for Latina entrepreneurs. Supporting the Foundation will contribute over $500,000 in loans distributed to these entrepreneurs at the end of 2013.
Web:   http://www.evalongoriafoundation.org/spanish